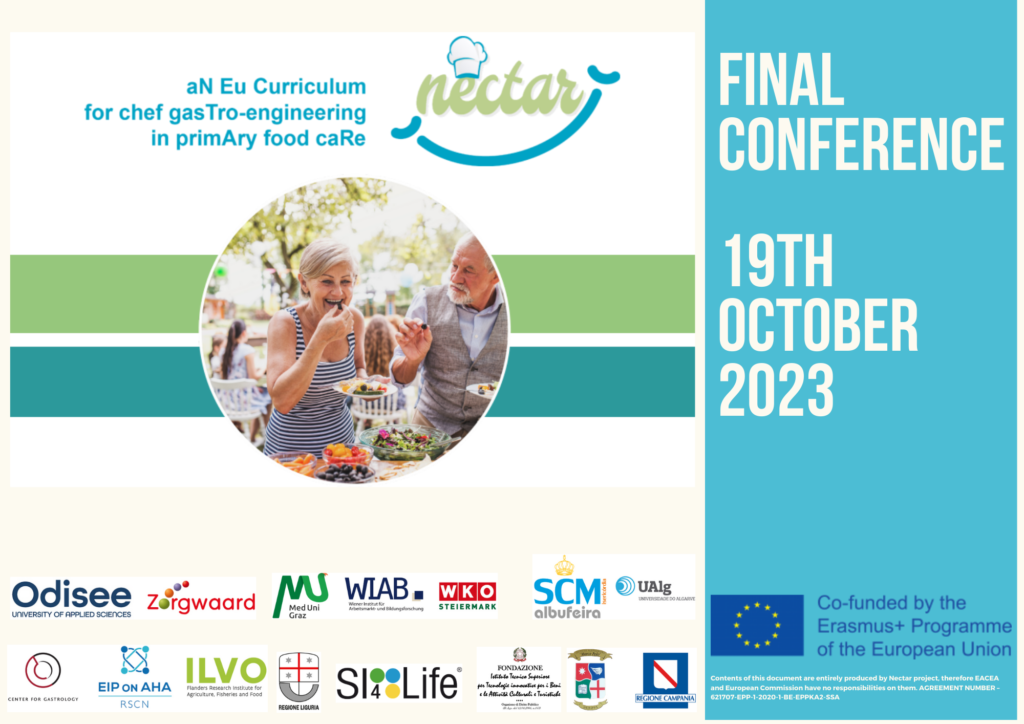 NECTAR project is rapidly coming to its conclusion.
Partners will present the results from the project and discuss the opportunities for expanding the network of those providing education and training programmes to chefs and cooks at their Final Conference on 19th October 2023, in Ghent.
The event will be of interest to VET Providers; Education, Health, Social Care Policy Makers; Health and Care Providers; Accreditation Bodies; Chefs/Cooks and Culinary Students; and Individuals with an interest in food and nutrition.
If you want to know more on the Agenda, click HERE!
For those not attending the event in-person the remote connection details will be emailed to the contact details provided through subscription.
REGISTER for the Final Conference HERE!
We look forward to you joining us!